2021-11
2021-11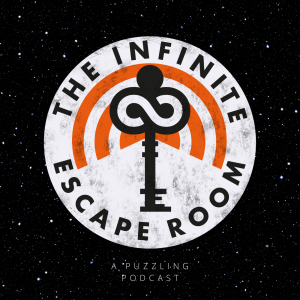 Sunday Nov 21, 2021
Sunday Nov 21, 2021
Join Bailey, Mike, and Tony as they delve into the depths of a coal mine, prodding and poking every nook and cranny. What otherworldly creatures lurk for folk who don't have all of the information? Why are there so many knickers down here? Can our team work out how to get Trefor's motor going? Get ready for some belly laughs, and slight peeks behind the production throughout - only on this weeks episode of The Infinite Escape Room!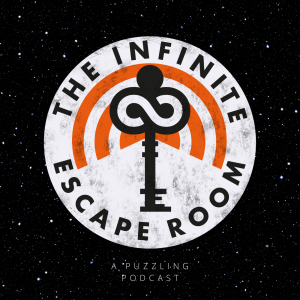 Sunday Nov 14, 2021
Sunday Nov 14, 2021
Sacré bleu! This week's episode sees Ben and Laura attempt to make an explosive exit from the smelliest of prisons - a bath bomb shop! Cue Jamie's ropey European accents, left socks and flavoursome soaps.   Did you find our cheeky little Easter egg in this episode? Let us know on Twitter or Facebook if you did!   And yes, Jamie does say "audio descriptions for the hard of hearing' at one point. And no, he didn't realise what he'd said until it was much, much too late.   If you enjoyed listening to this episode, please consider joining the wonderful group of super listeners over at our Patreon!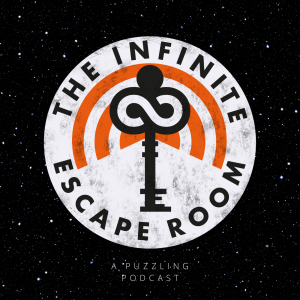 Sunday Nov 07, 2021
Sunday Nov 07, 2021
This week join Ben, Danny and Alan as they find themselves caught in Mike's Machiavellian scheme of treachery, betrayal, and some very unsubtle puzzles. Mike was revoltingly pleased with himself for this one. Spoiler alert! If you want to be in on the joke from the beginning then read on... This is the message Ben, Alan and Danny received before the recording: Hope you don't mind but I've got a cheeky request. For the recording tonight, you have a super secret mission. You are a saboteur, and it will be your role to stop the other two from escaping by solving the exit door puzzle. If the other two get you to admit to being a saboteur then the doll (which will make sense at the time) will get you, and you'll be ejected from the recording and into the lobby until the others have escaped (or failed). To keep things fun, there will be one or two very subtle clues that something is afoot, but it'll be up to the others to spot them.If you want to play along with the puzzles, here's the plaques: Benedict arnoldO BrutusO Scar from the lion kingU Jamie LannisterIE Guy FawkesEAE And the dreamcatcher beads: 3 TRST 4 MKS 1 D 2 NT 5 MSSG As always, if you enjoy the episode, why not chuck us a quid via Patreon, or hit us up on the Twitters or the Facebook.